Today was a day that a little scrappy stress relief was in order. After I finished work, I whipped up a card and a layout. Both items got lots of attention from my Distrezz-It-All. It works wonders on paper & my mood!
Using Amy's September Sketch Inspiration at
ScrapFreak
: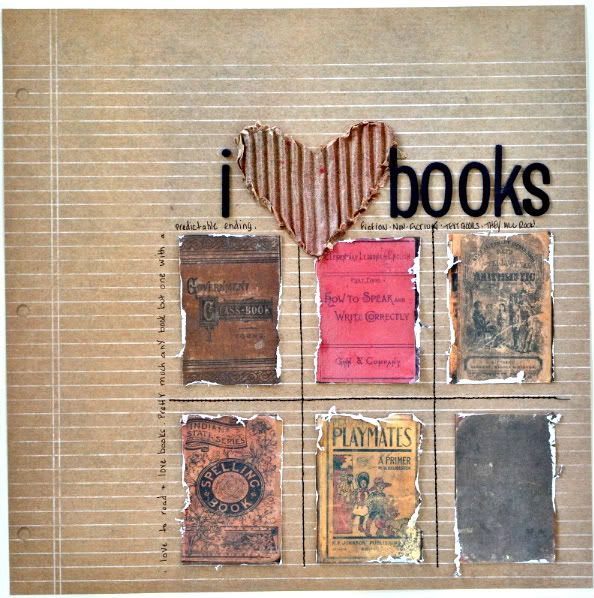 I am trying to get some more of who I am into my scrapbooking. This is about my love of...you got it....books! The book paper has been waiting for years to be used. I also used some Bazzill and Creative Imaginations. The heart was made out of easy-to-use cardboard and misted with both Tattered Angels and Maya Mist. Alphas by American Crafts. Yes, I did sew on this one & my sewing machine didn't lock up on me (thankfully).
I made "You Rule" an example for my September "Measure Up" card challenge at
My Sketch World Forum
. The challenge is to use ruler paper or ribbon on a card. The rule paper I used is at least 5 years old & I have no idea where it came from, but I distressed the heck out of it. The other paper is MME, the stickers are Paper Trunk, Alphas by AC, and journal paper by Fancy Pants. I even dragged out my CTMH notebook punch.
On a side note, my baby girl went off to 6th grade this week.
Next week, my oldest heads off for her senior year. I am sure there is more distressing in my future!