I have been waiting to be able to share my exciting news with you.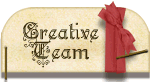 Crop Stop is a fabulous place to
shop
!
AND
Crop Stop has a fabulous
forum
, too!
I have a little treat for my friends who like to shop...
This coupon code (CTKND-01) will remain on my side bar for the duration of my CT term with Crop Stop. Use it!