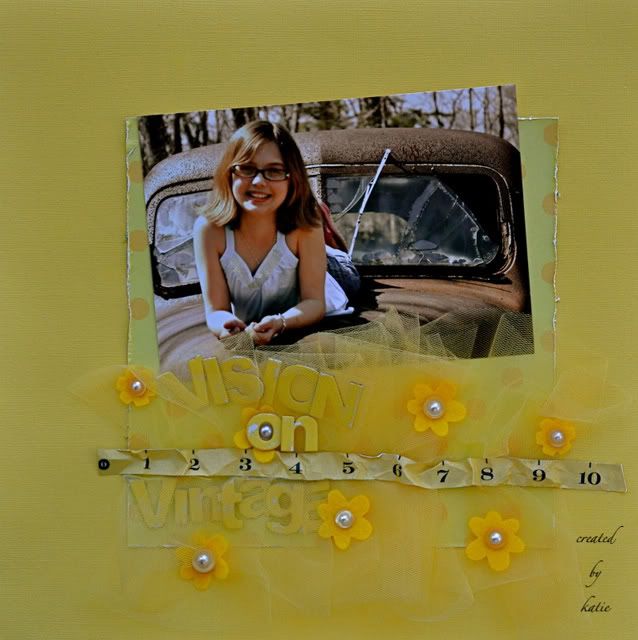 Two posts in one day! Why?
Because I wanted to share this layout with you!
a layout based on a book cover
This class is designed to help you find inspiration
in media and fashion. It is bound to be a wonderful class.
"Vision in Vintage" is easily my newest favorite layout!
I used this book cover for inspiration:
There were several things that drew me to this book
cover...the tulle, the monochromatic (but not boring) feel,
and the title. I had some leftover yellow tulle from
Lily's Halloween costume, so that is where I started.
Pulling in different yellows to make it monochromatic.
I even changed the photo to an antique hue to flow better
with all the yellows. I added the flowers to the tulle which
really reminded me of a flower girl's dress. Then for the title
I distressed the chipboard alphas and tucked "vision" and
"vintage" under the tulle to add more dimension.