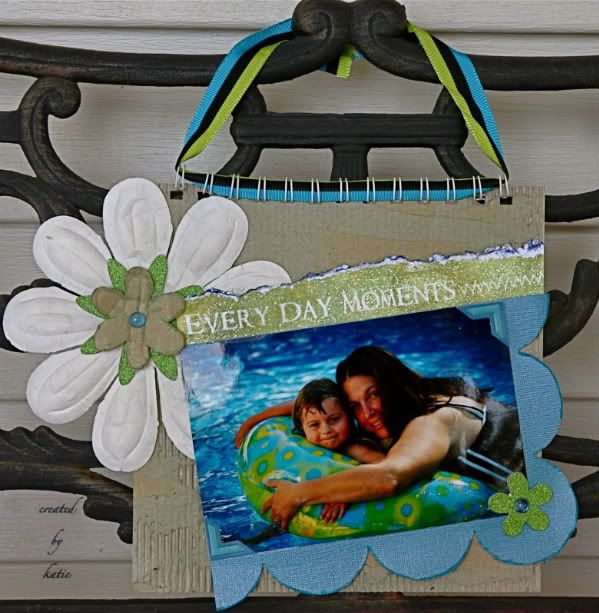 ScrapFIT's
"Recycling Made Fun" Workout is all about
using your stash. No new scrappy stuff allowed.
It was a perfect challenge for this picture I
found of Lily and I from when she was little.
I wanted it to go on our "wall of layouts," but had
no frame for it. All things on this are either my stash,
Cheryl's
stash (which she so kindly shared with me), or
recycled. The cardboard is rubbed and the flower is stamped
with Perfect Pearls. It adds a perfect sheen to both. I used my
Bind-it-all (a very neglected tool in my playroom)
to add white o-wires so I could hang my project.
I know you have a ton of stash, like I do. It is really ok
to admit it. So go ahead and use it! Post your challenges
to
ScrapFIT
by May 14th to be eligible for this workout's