"Believe In Love"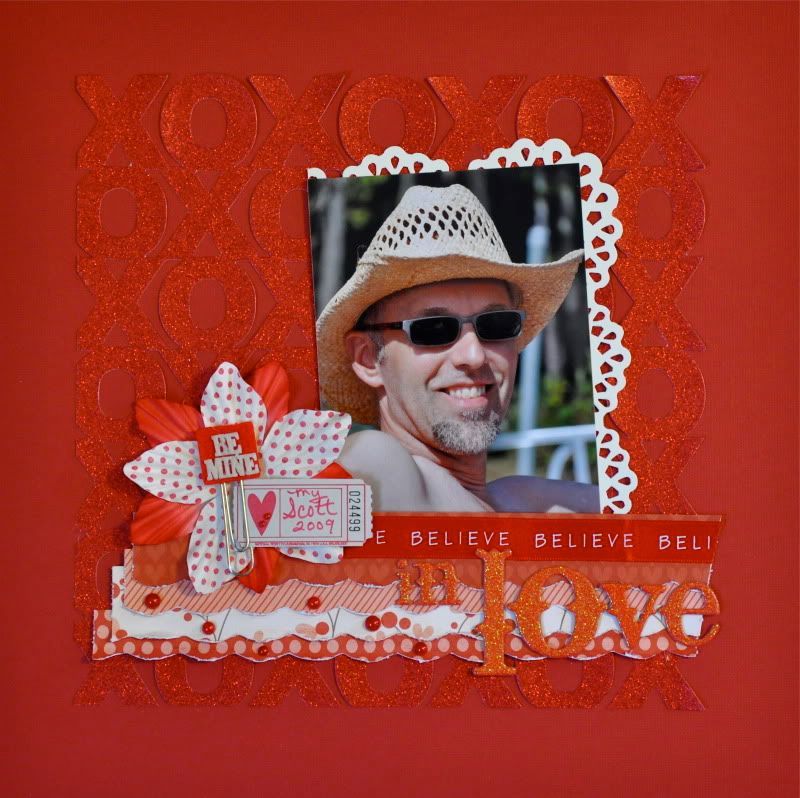 This is my red monochromatic layout for
ScrapFIT's "The Power of One" Workout.
The challenge is to create a red, pink, white or
black monochromatic layout.
Upload your layout via Mr. Linky on
go in a random drawing for a prize from
Here are a couple more of my creations from this past week:
"All the Pretty Flowers"
"Lil's Valentine"
based on a sketch by Lucy at