Happy New Year!

I hope everyone is welcoming 2010 in

with happiness & joy.

My wish for you is to have a fabulous 2010!

Onto the scrappy stuff....

3 great things going on at ScrapFIT in January:

#1 Great thing:

Here is my Design Team layout for this challenge: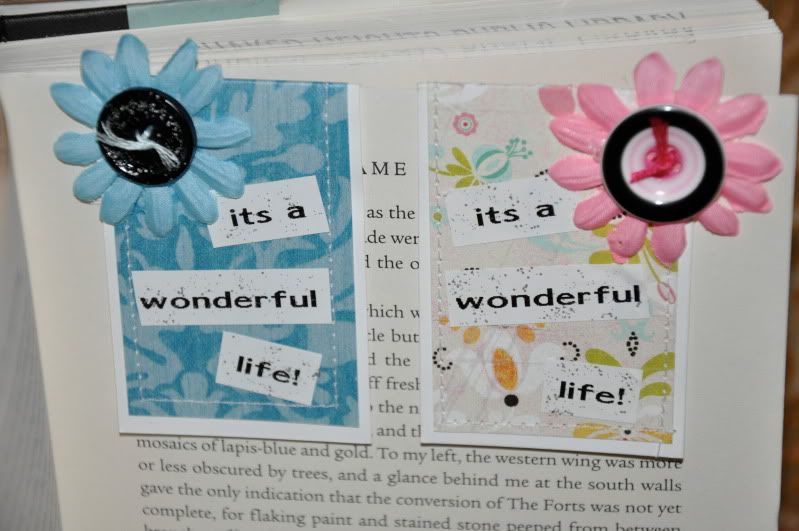 This challenge is super easy...

Create a layout, card, or altered art project that

has sewing & the phrase "It's a Wonderful Life!"

I used some scrap paper & pre-cut book marks to

make these magnetic book marks for my

Book Club Ladies. I hope they love them!

#2 Great Thing:

Kelly & Ann are looking for the next group of

I have had a wonderful time creating for these challenge

and super sweet women! The search closed on Jan 5th.

#3 Great Thing:

The Winter Wonderland Crop will

run January 8-10th.

ScrapFIT DT has created some fun &

unique challenges for you.

Join us for a scrappy good time!