Meet Reese. Next Saturday Reese is going to live with Lily's BFF. Before Reese went to live in his new home he had a few adventures (and some funny commentary). He has packed his mini album of favorite memories in his suitcase and is ready to go...
he is a very prepared sock monkey!
His suitcase is made from an altoids tin covered in very, very old CM paper and ribbon. I added a hinge to the tin and
Gorilla Glued on a buckle to create the handle.
What is inside the suitcase?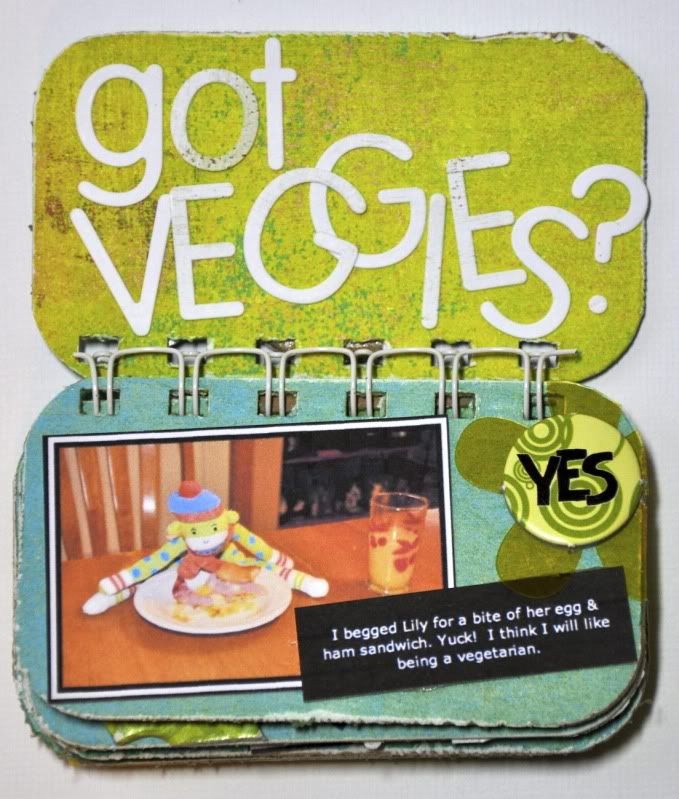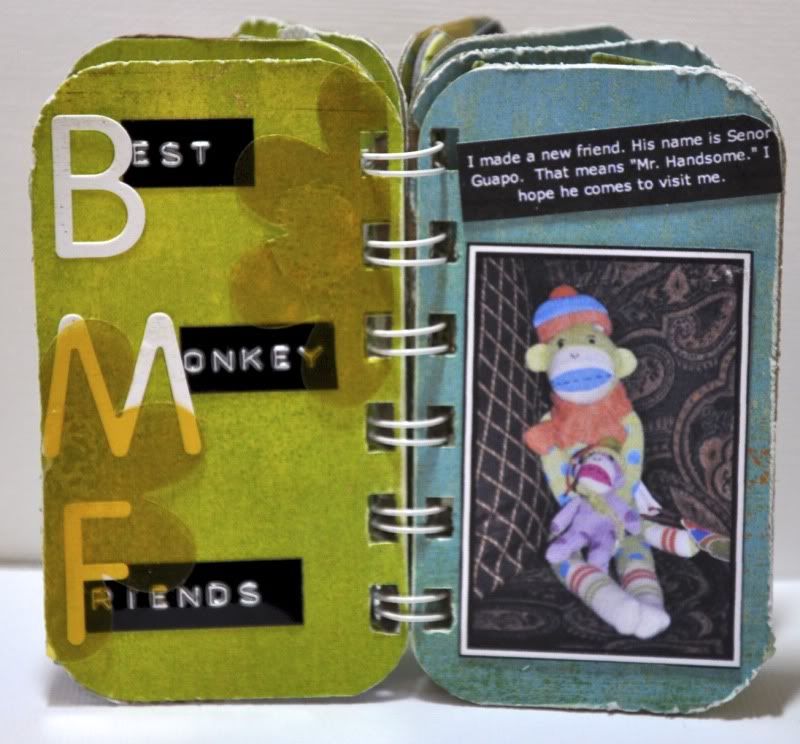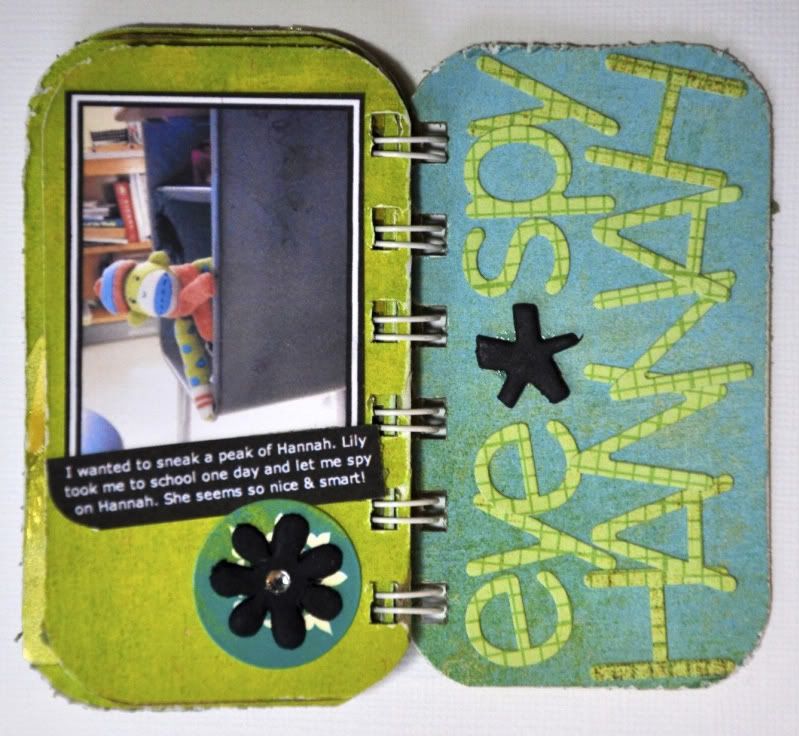 "Monkeying Around Before Hannah" was created simply with some left over cardboard and basic scrapping supplies. I distressed it to get it a "traveled" feeling and bound it using my Bind-it-All.
Mini Supplies:
Paper ~ Basic Grey
Alphas ~ Basic Grey, Making Memories, KaiserCraft
Chipboard ~ Cosmo Cricket, Scenic Route
Pearls ~ Queen&Co.
Stackers ~ Pebbles Inc.
Flowers ~ Petaloo