Welcome to the Creative Soup "Fun in the Sun" Crop & Blog Hop. We all decided to get together and have a blog hop with a twist! Each Creative Team member will have a part of a recipe to make a layout. Go around to each of the blog in the hop, and you'll have the instructions for a great challenge! Put at least 6 of the recipe elements on a layout/project and link your layout/project back to the challenge thread. You can find the thread here:
My recipe element is to use something that sparkes on your project. Take a look at Dayna's fabulous layout for a pretty example of "sparkle." Her little butterflies just sparkle & shine!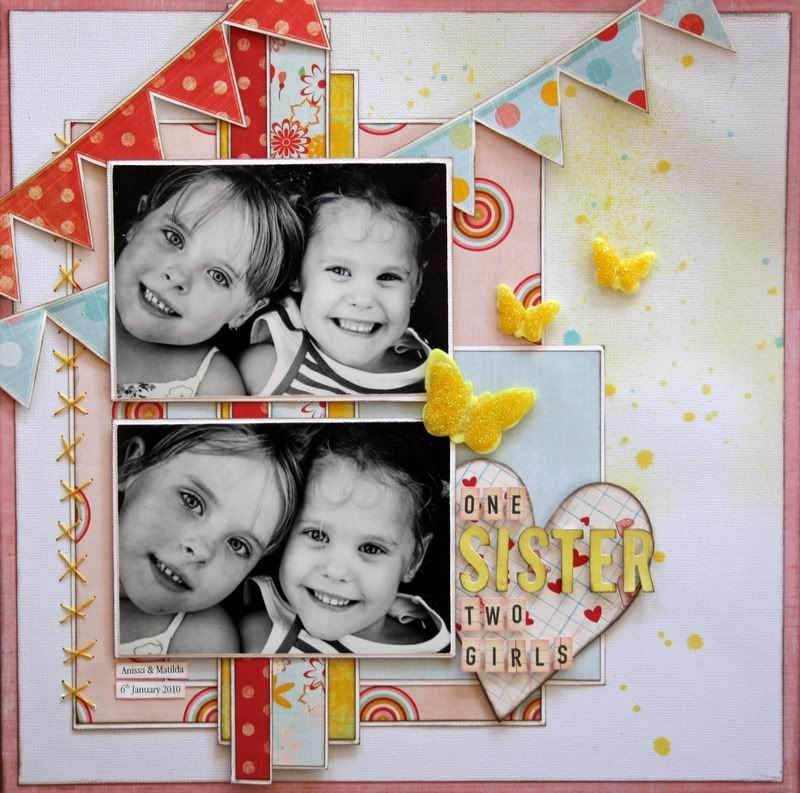 Here is the list of participants in the hop and links to their blogs;
Dayna is up next on the blog hop. Hop on over to her blog to see what recipe element she has for you!