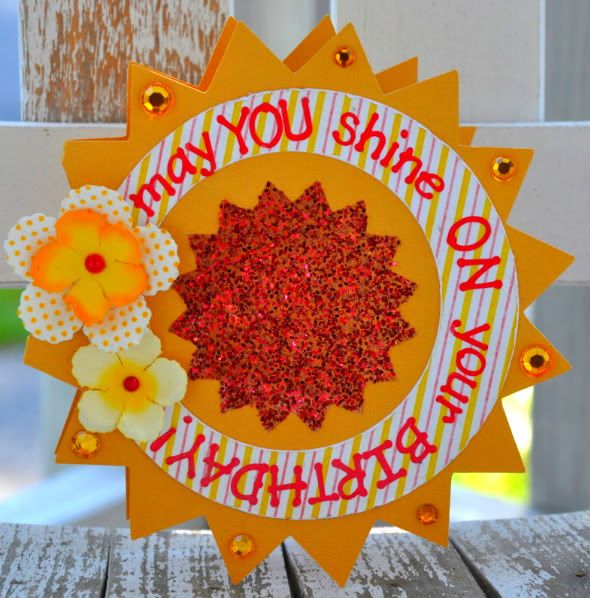 a summery BIRTHDAY card. The PTT Design Team has
created some wonderful summery examples to inspire you.
Be sure to upload by Sunday at 8PM EST to be in the running
for our Top 3 of the week!
I created the template for card using my Gypsy and lots of help
from my dear friend,
Cheryl
. I had a visual in my head on how
I wanted to make this summery birthday card, but
I was getting frustrated trying to get it "just so" on
my Gypsy. Cheryl was a gem, walking me through
the process of hiding contours and previewing.
Thanks Cher!