and 2-page layout sketches for July.
I made a something for both this month.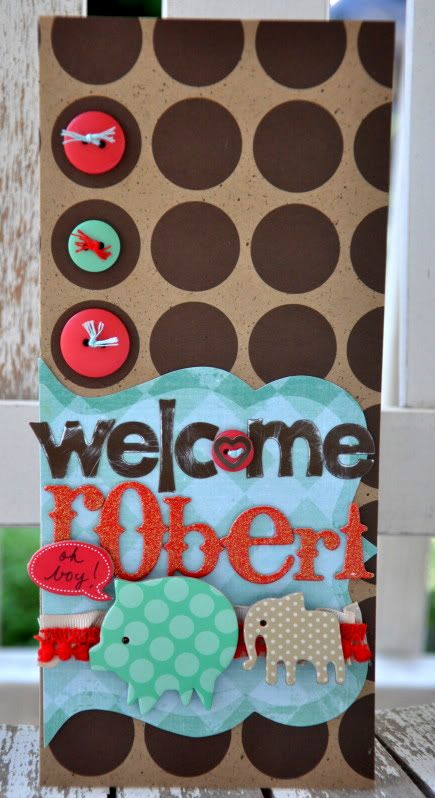 My DT for the MSW July card was made
for one of the SLP's in our office. She just
gave birth to a handsome fellow. We are
so excited for her and her husband!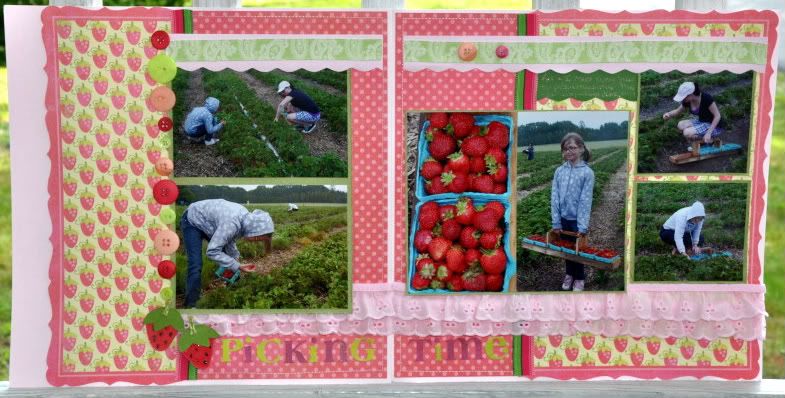 I struggle with 2-page layouts and this sketch
wound up being perfect for my last year's pics
of strawberry picking. Below is a close up
of the strawberry embellishments I made.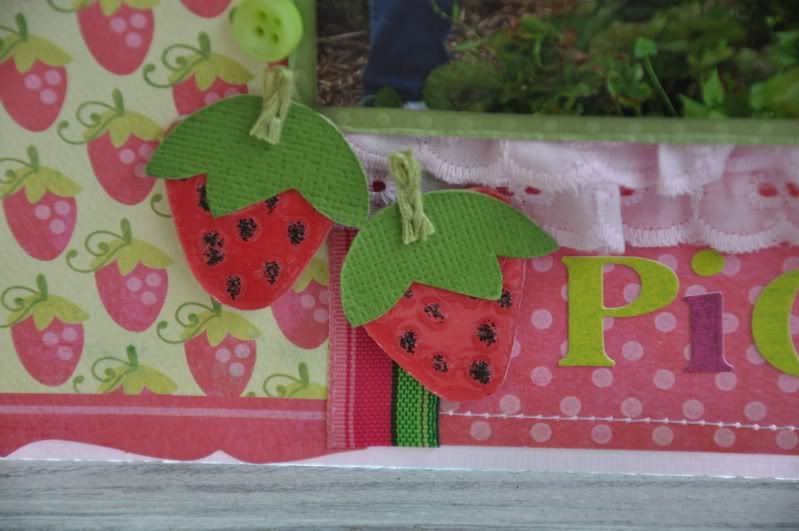 Happy Independence Day to all!