My motivation and attention span is

lacking these last few weeks.

What has helped me scrap this

last week???? Sketches!

Yesterday I made two cards with sketches

Today I made one layout with

one of the two sketches Cherie

to keep our followers Sassy scrapping

until we post out first challenge on Feb 7th.

Here are the two sketches she posted: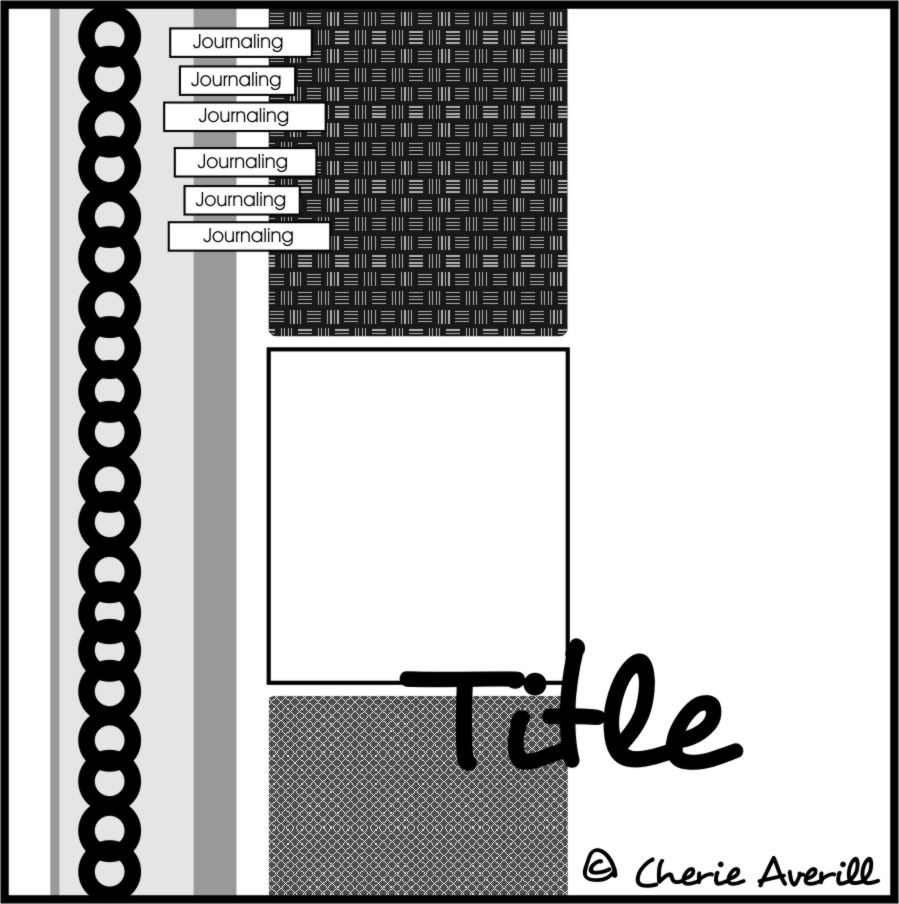 If you use either of these sketches, please

share them with us via Mr. Linky

I'll be sure to share my new creations with you all tomorrow!